Wednesday Night In-House Summer
Handicapped WSPA 8-Ball League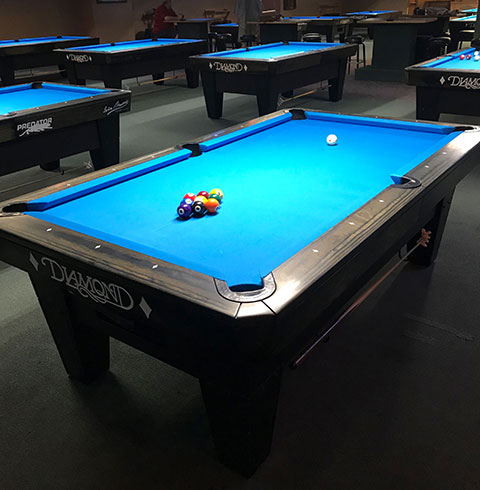 Qualifies You For WSPA State Team & Singles
Tournaments!!!
First Night Of League -- Wednesday, May 20th, 2020.
Straight-In 8-Ball -- 7:00 PM Every Wednesday.
3-Person Teams -- Subs Can Qualify.
One-Time $10 Membership Fee -- $8 Per Week.
All Teams Get Money Back At The End Of The Year Banquet.
Played On 7' Pro-Cut Diamond Pro-Am Tables With Simonis 860 HR Cloth.
There Is A 28 Team Maximum... So Sign Up Early, To Avoid Being
Shut Out!!! -- Sign-Up Sheets Are At The Carom Room.